Behaviour
As a School we are continually seeking ways to help our children succeed. The children are given a set of rules that fosters the development of good manners, sharing, kindness and the importance of working hard. These principles are encompassed in a set of rules known as 'The Golden Rules' (see below). As a privilege for upholding these rules we give the children 'Golden Time' when they can be free to choose their own activities for a short while on a chosen day. If, however, the children cannot keep these rules, sanctions will apply. No rules can work unless they are respected. Sanctions of five or ten minutes will be taken away from the children's 'Golden Time'. Please help us to develop these good habits by reminding the children of the importance of these rules. It may be useful to cut out the rules and keep them.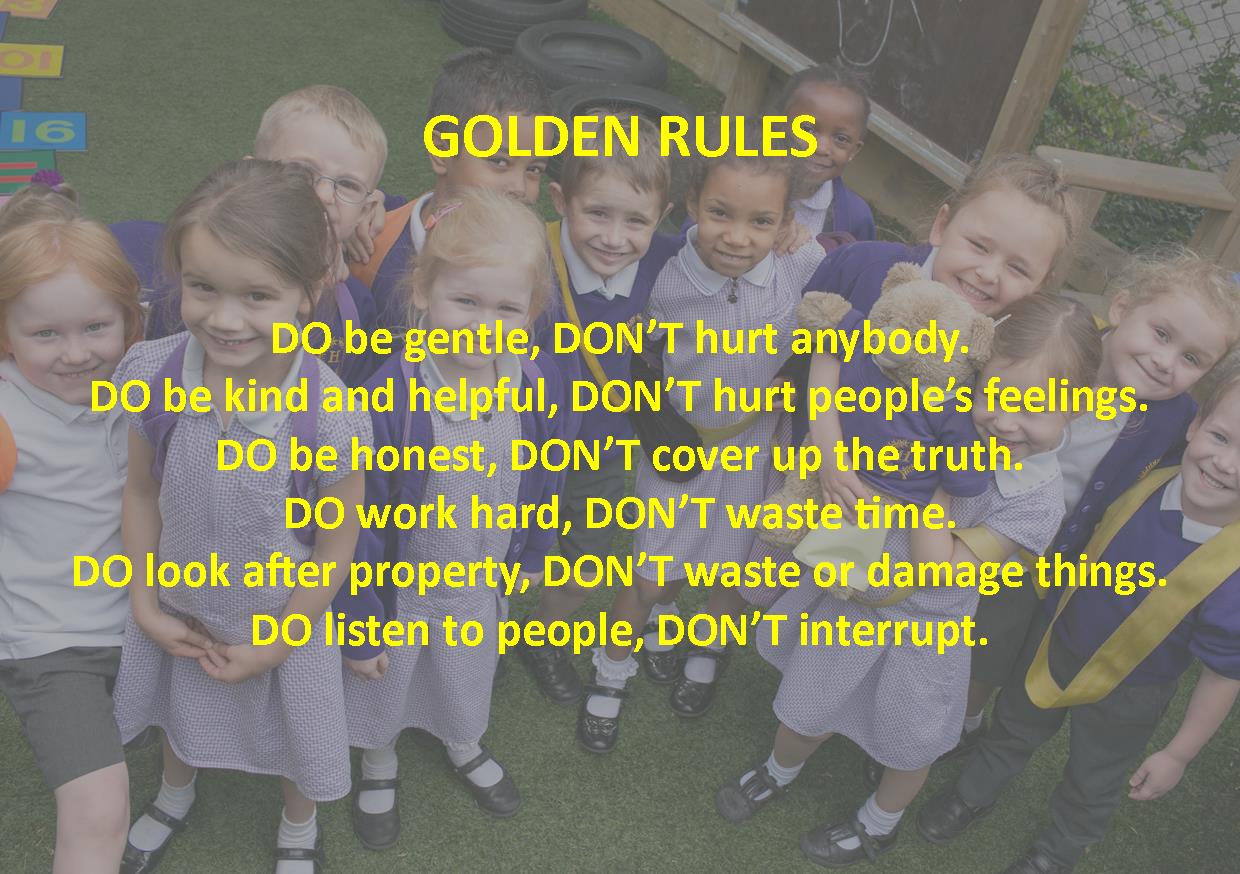 Bucket Filling
This year at Heatherside Infant School we are continuing our work on our 'Bucket Filling' initiative.
The message we are teaching the children is that everyone carries an invisible bucket that holds our good thoughts and feelings. When our buckets are full, we feel happy and when our buckets are empty, we feel sad. Our children understand that they can fill buckets when they say and do things that are kind, considerate, caring, and respectful. They also learn that when they are unkind, uncaring, or disrespectful, they dip into buckets, including their own, and remove those good feelings. We are developing the idea that the children's actions and words can either fill a bucket or dip into it and to use this to help them make the right choices and follow our Golden Rules.