Our Teacher Portraits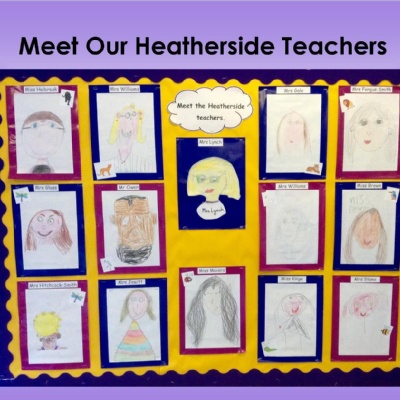 We have been busy drawing portraits of Mrs Lynch and all our Class Teachers. Can you recognise your Teacher?
The children enjoyed drawing portraits of their Class Teacher and Mrs Lynch and we now have a lovely display of portraits in the entrance near the School Office. Do pop in to take a look at the display.
We hope you agree we have some fantatsic artists here at Heatherside Infant School!