Red Nose Fundraising March 2022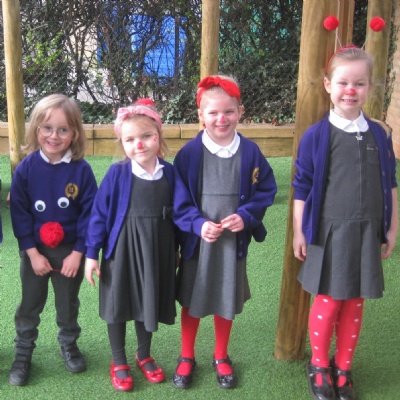 We enjoyed taking part in the Comic Relief Red Nose fun by wearing lots of red accessories with our uniform; don't we look smart! We also shared our favourite jokes together so the school was filled with laughter!
Our whole school have raised £532 which is an amazing total for a very worthy cause! Thank you to everyone who donated.