'Oh I do like to be beside the seaside ....'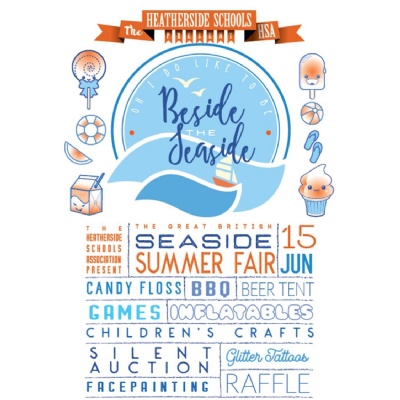 HSA Summer Fair - come along and join us at our Summer Fair on Friday, 15th June.
We are looking forward to hopefully a sunny Friday evening to hold our Summer Fair, Friday, 15th June 5pm to 8pm - we hope you can come and join us, and enjoy in all the fun. As ever, these events rely on lots of help from both Staff and Parents - if you are able to offer your assistance, we would really appreciate it. This year for the first time we are asking all volunteers to sign up to help using a new online form. Please copy the link below into your browser and you will be directed to a form containing all the volunteer options and timings. We will have paper copies available in the School Office should you prefer to use this method. All of our volunteers will receive golden tickets for their children for a free go on the 'Lucky Lollies' stall!
https://goo.gl/forms/Xii2s0oVjlS40ajz2