Royal Wedding Puddings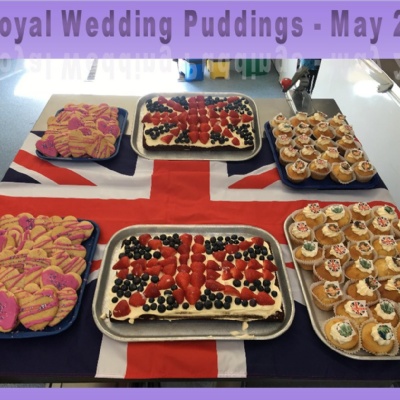 By way of celebrating the Royal Wedding of Prince Harry to Meghan Markle, HC3S produced an array of delicious puddings and Royal treats for the children on Friday, 18th May 2018. The servery was decorated in bunting and the children had a wonderful time.
Congratulations to the happy couple!