Tesco Grant funds water-based learning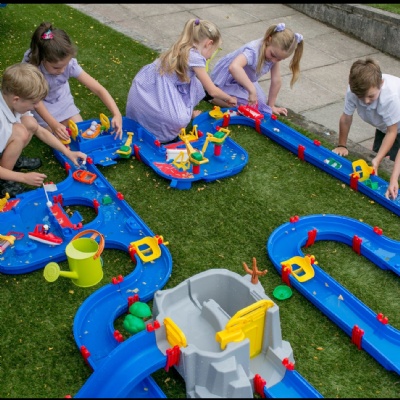 Heatherside Infant children are now making use of outdoor learning equipment purchased as a result of a successful Tesco 'Bags of Help' grant last year.
The equipment is all water-based and involves a good balance of learning and play. With the grant, the school purchsed the water-run pictured above, a water-wall in the year R canopy area and an Archimedes screw which appears to defy gravity in pushing water uphill.