Fleet in Bloom Winners 2018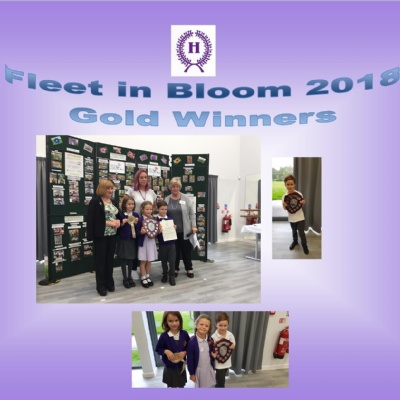 We were delighted to be awarded the Winners Gold Medal Shield for our entry for Blooms for Bees, Bugs and Butterflies!
When the judges came to our School back in July they were extremely impressed with our entry. They thought the children from Heron Class (2017-18) were wonderful ambassadors, showing such enthusiasm and added that 'visiting Heatherside Infants is the highlight of their judging day' - what a wonderful compliment. Mrs Pullen, our Heron LSA, did an amazing job and along with representatives from the class, enjoyed the Prize Giving Ceremony with their parents on Saturday, 22nd September. We are proudly displaying the Winners' Shield in our Reception Foyer.