Heatherside Remembers ...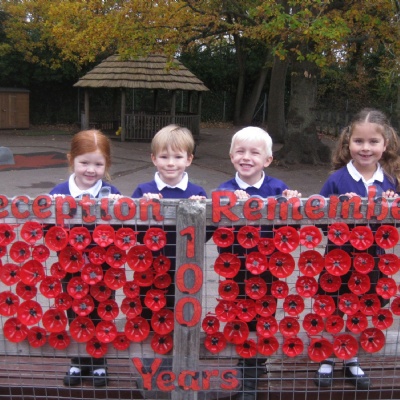 This week we have all been learning about the significance of poppies in remembering the sacrifice of those soldiers who fought in WW1 and since.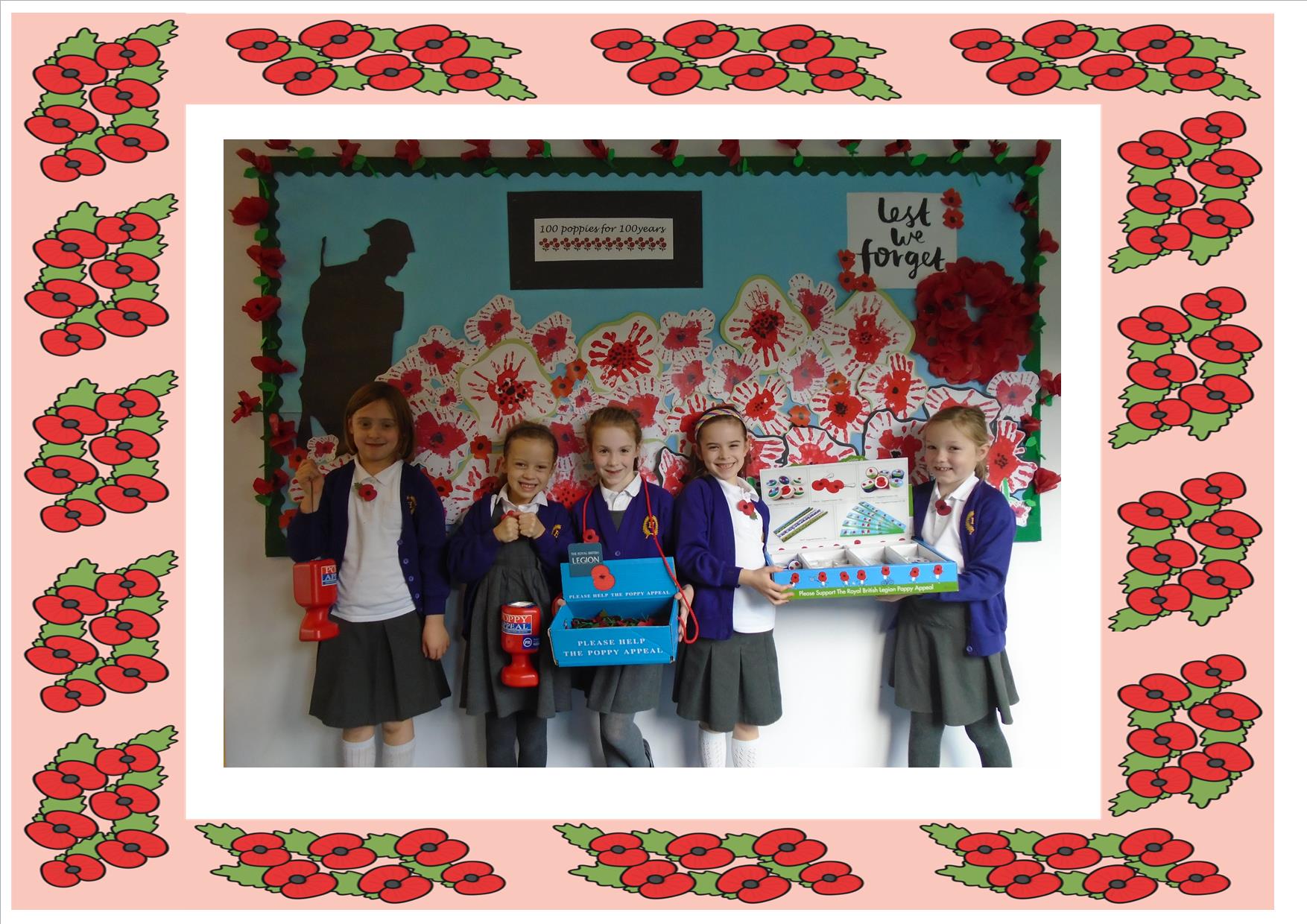 Our Year 1 and Year 2 children have been painting poppies and a lovely display has been created in our entrance. Our Year 2 children have been selling poppies to all the children on a daily basis over the last two weeks.
Our Reception Year children each painted a poppy to represent a year since the end of WW1. We have created a Remembrance display of those 100 poppies to view on our Reception Year Canopy.