Hart District Sports Morning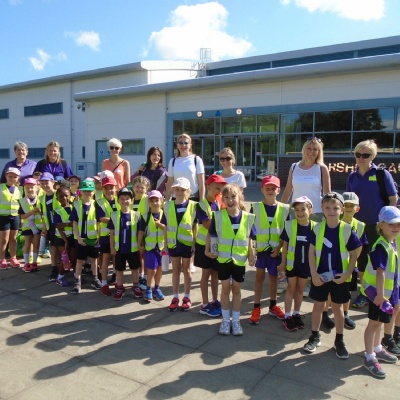 Go Heatherside! 25 children took part in the first Hart District Schools Sports Morning. at Aldershot Military Stadium.
Mrs Glass, our PE Co-Ordinator, took 25 children from our school to take part in the first ever Hart District Schools Sports morning at the Aldershot Military Stadium.
There were teams from eleven local Infant Schools taking part in different activities ranging from long jump to howler throwing, obstacle races and distance running.
Seven Year R children, eight Year 1 children and ten Year 2 children represented our school in these events. They took part in their activities with great enthusiasm. Their behaviour was impeccable and we were overwhelmed by the support they showed as they cheered each other on.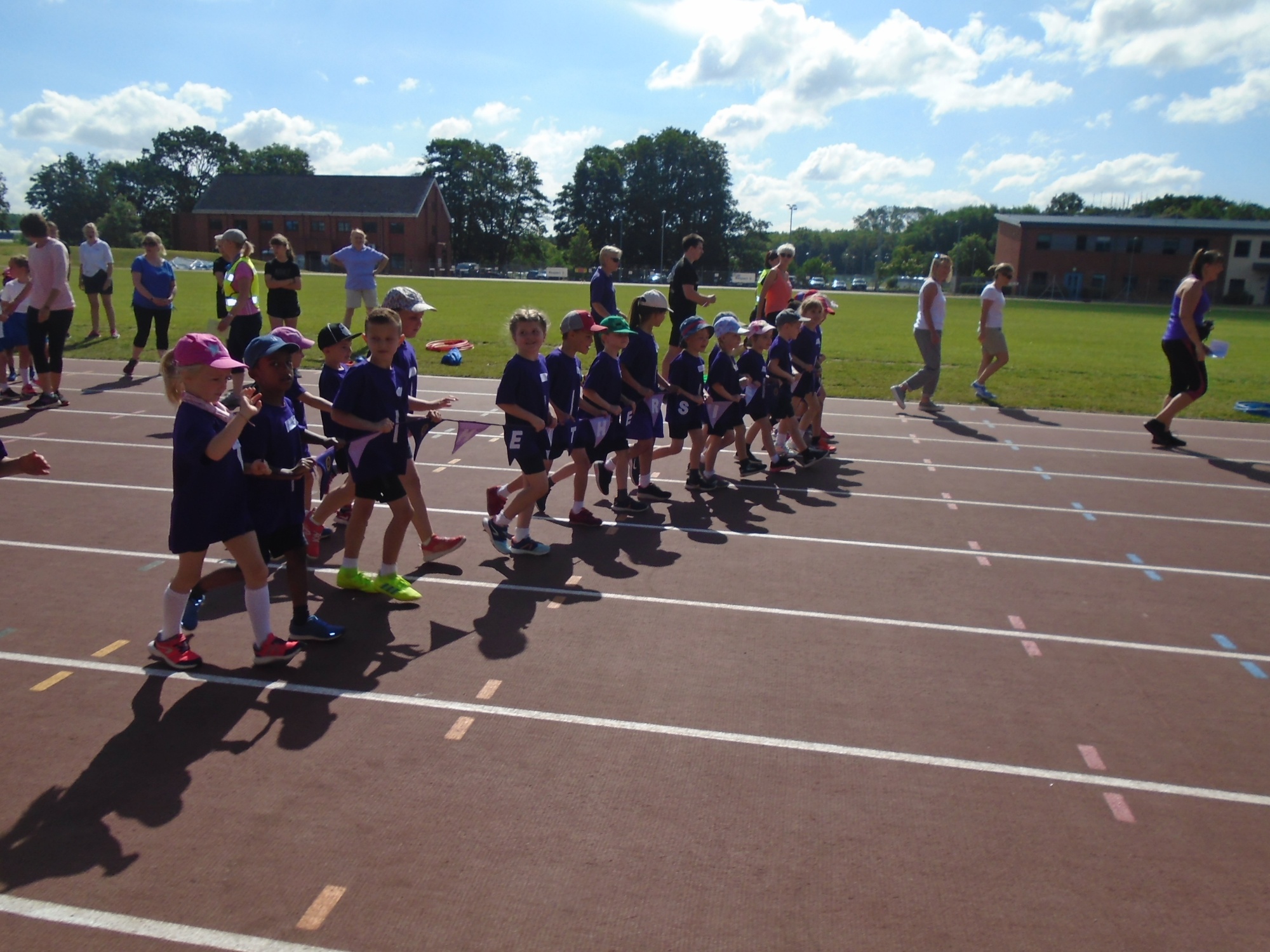 We were all so proud of our Heatherside children and we came 5th in the overall placings.
Our children received four gold medals, one bronze medal and ribbons in all events.
Thank you to the four members of staff who joined Mrs Glass at the event as well as our wonderful parent helpers.
We are already looking forward to next year's event!