Royal British Legion Poppy Appeal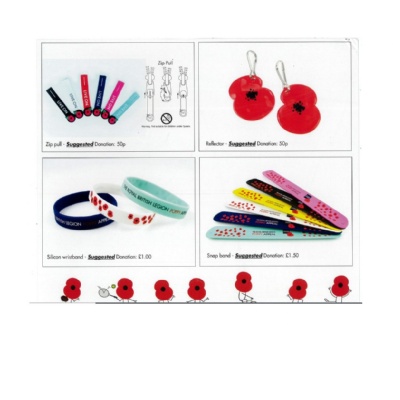 This year we are again supporting the Royal British Legion Poppy Appeal and will be selling poppy resources in order to raise much needed funds for this worthwhile cause.
Being mindful of the environment we have decided that this year we will not be selling the single use paper poppies with the plastic stem to the children, however, these will be available at the School Office for parents if you wish to purchase one. The paper poppies are difficult to secure on the children's uniform and they often become lost/damaged during the school day!
We do however have a number of other poppy themed resources that will only be available to purchase either before or after the school day, at the School Office, and these items can then be taken home for safekeeping!
Please see the attached information with details of the items which the children may buy in exchange for a small donation (suggested donation amounts are included). Please do not send money in with your child – they can purchase the items with their adult instead.
Thank you for your support.