Australian Bush Fire Fundraising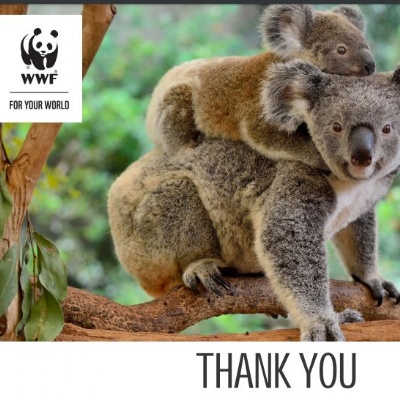 In January 2020 our school, together with Heatherside Junior School, raised funds to support the fantastic work of WWF to support the animals affected by the Australian bush fires. We had this lovely message of thanks in response.
Well done to everyone who took part!
THANK YOU Heathside Schools!

We're really grateful for your fantastic efforts in raising an astounding £1310.39 for our recent bushfire appeal, thank you and well done! 🐨

Your hard work and inspiration will help us to provide emergency funds to care for injured wildlife and, after the fires clear, help restore homes for koalas and other wildlife, by planting the first 10,000 trees urgently needed in koala habitats. Your amazing support will also help us to pressure governments to strengthen laws that prevent excessive tree-clearing, before it's too late.
On behalf of everyone at WWF, thank you.
Kind regards

Melita Luff
Supporter Operations Supervisor