Look at our fabulous Heatherside bunting!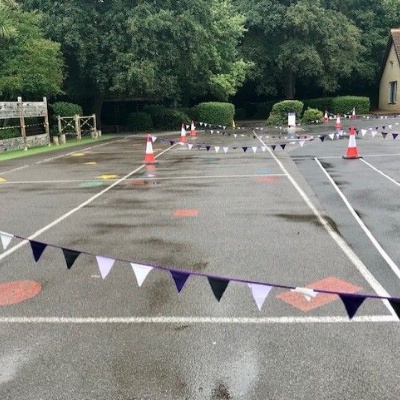 Our playground has been prepared ready for the Year 1 and Year 2 classes outside areas using bunting made from Heatherside uniform!
Our fabulous team of volunteers have been busy making this amazing bunting using pre-loved Heatherside uniform items. They have made metres and metres of bunting for us during the summer holiday and we are now deciding where we can use it as we return to the school site. We are sure you will agree that it looks great!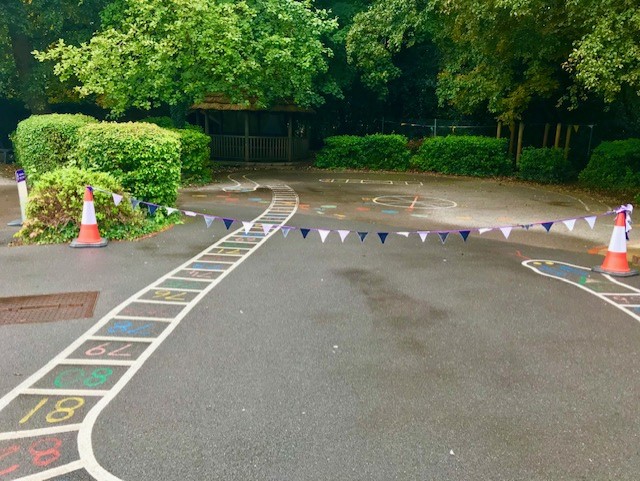 .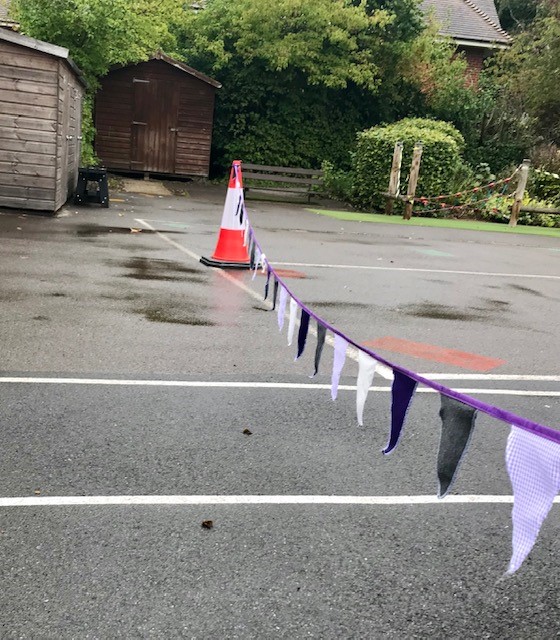 .