Our beautiful Christmas Tree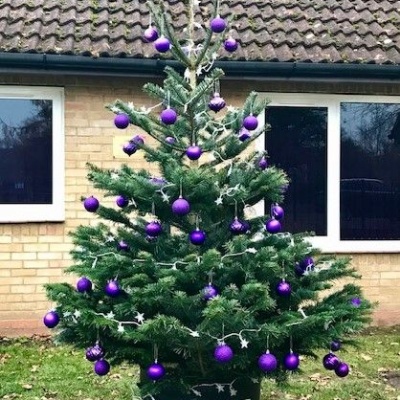 We are so lucky to have this beautiful Christmas tree donated to our school by Ollie's Christmas Trees, in Church Crookham.
Ollie's Christmas Trees are selling cut trees from the Tweseldown Pub car park. Ollie kindly agreed to donate this 7 foot tree for us all to enjoy.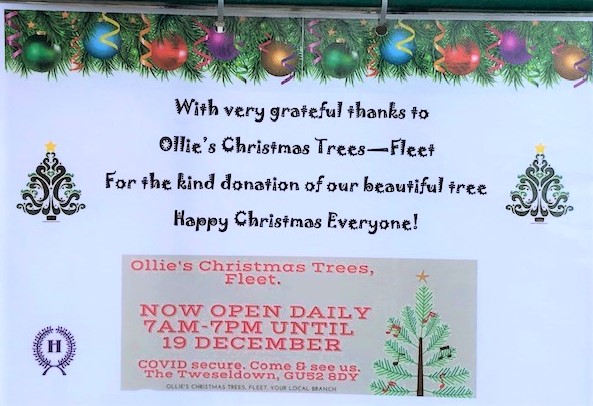 Our tree is located at the front of the school, in the grassy area outside the Offices, so please take a look as you are walking past in the morning or afternoon.
We hope you like the Heatherside purple baubles!