Lateral Flow Testing for Parents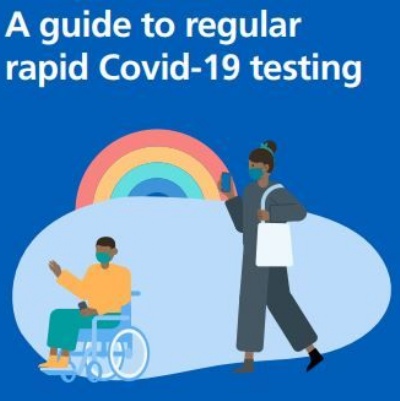 Regular rapid testing is now available for parents, their households and bubbles. Please see the leaflet below for further information.
Where can I get tested?
If you are a parent or adult of a household, childcare or support bubble you can either:
1. Get an assisted test at work if it is available.
2. Attend a test site to get tested (where you will be able to see how to take the test) or pick up tests to do at home.
3. Order a test online to do at home.
To find out how to get a free rapid COVID-19 test visit gov.uk/coronavirus-school-household-testing.
Regular rapid testing is for those without symptoms of Coronavirus. If you have symptoms, you should continue to book through nhs.uk/coronavirus