Summer Reading Challenge 2021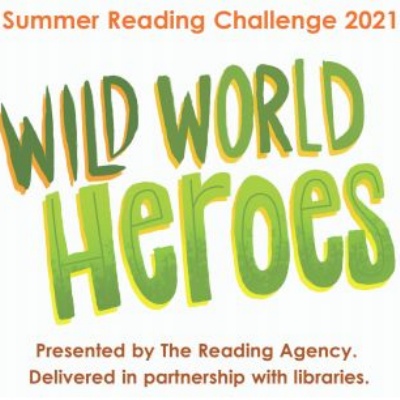 Hampshire Libraries have launched this year's Summer Reading Challenge, "Wild World Heroes".
We would love the children to be involved and collect their stickers each time they read a library book this summer. Perhaps they will earn a medal and certificate for reading six books!
All the staff at Fleet Library are really excited to see the children back in the library this year. You may remember that last year the Silly Squad Summer Reading Challenge had to be held online!
Joining your local library is FREE and the Summer Reading Challenge is also FREE!
The children will all receive a bookmark via their school book bag with details of the event. Find out more at the Hampshire Libraries Kids Zone this summer.
We hope they have fun joining in the challenge and we look forward to hearing about the books they have read this summer.