Computing
INTENT
Through our computing curriculum at Heatherside Infant School we aim to give our pupils the life-skills and develop transferable skills that will enable them to embrace and utilise new technology in a socially responsible and safe way.
Not only do we want them to be digitally literate and competent users of technology through our computing lessons, we also want them to develop creativity, resilience, problem-solving and critical thinking skills.
We want the use of technology to support learning across the entire curriculum and to ensure that our curriculum is accessible to every child.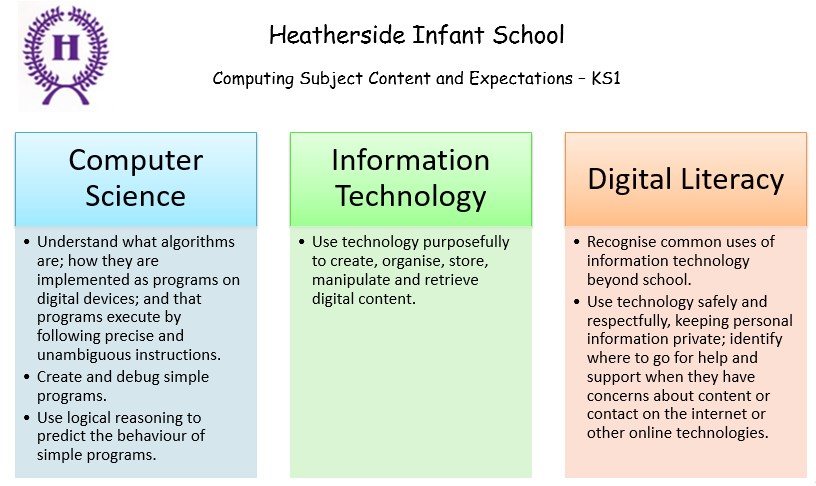 Computational thinking is the ability to objectively analyse and evaluate a complex problem, develop possible solutions to the problem, then format these solutions in a way that a computer – or a human – could understand and carry out.
It describes a method of investigating, acquiring, and applying knowledge through various concepts and approaches outlined in the figure below.
Most importantly, computational thinking does not have to be intimidating or involve a computer; the fundamental problem solving skill can be easily learned through a series of interesting and engaging steps or activities.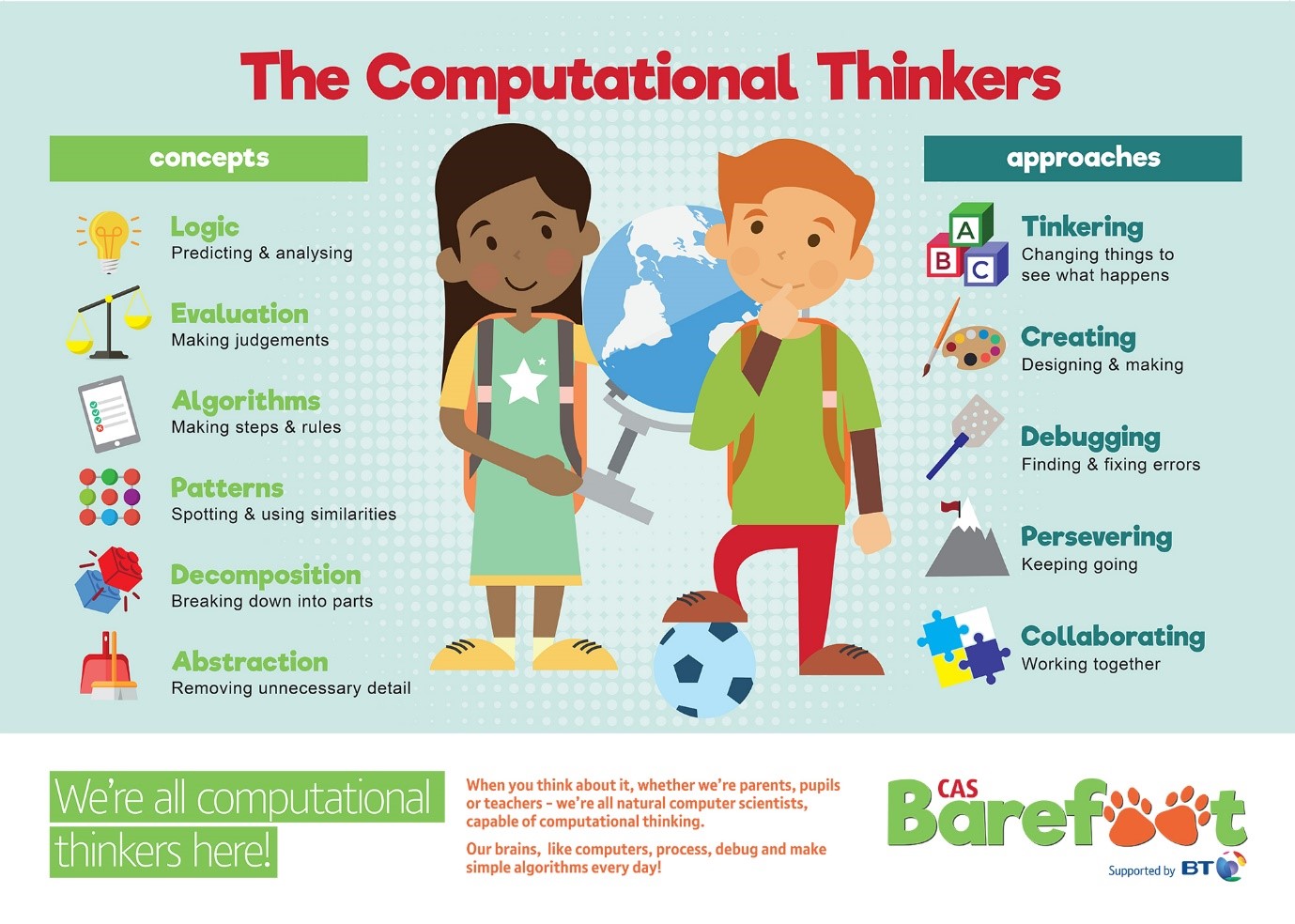 Our aim is to develop these skills whilst ensuring that our computing curriculum provision for computing meets the needs of all learners, providing appropriate challenges and routes for progression.
As a school we ensure that the teaching of computing is high quality, and that children's progress is assessed and that assessment informs future teaching.
IMPLEMENTATION
During their time at Heatherside, our children develop their computing skills science skills, their knowledge of information technology and digital literacy skills following the Early Years Foundation Stage statutory framework and the National Curriculum.
Computing is linked to whole school topics and is delivered by the class teachers in their classrooms or in space available around the school.
Computer Science
Developed through the use of Bee-Bots as well as "unplugged" programming sessions.
Information Technology
Developed through the use of our software 'Revelation Art' where children create their own library cards.
We enjoyed a session with 'Al' the robot who joined us for coding adventures provided by Get with the Program, engaging the children to develop their coding and computational skills.
Get with the Program is a social enterprise designed to bring schools and businesses together so children can learn about the amazing potential of technology.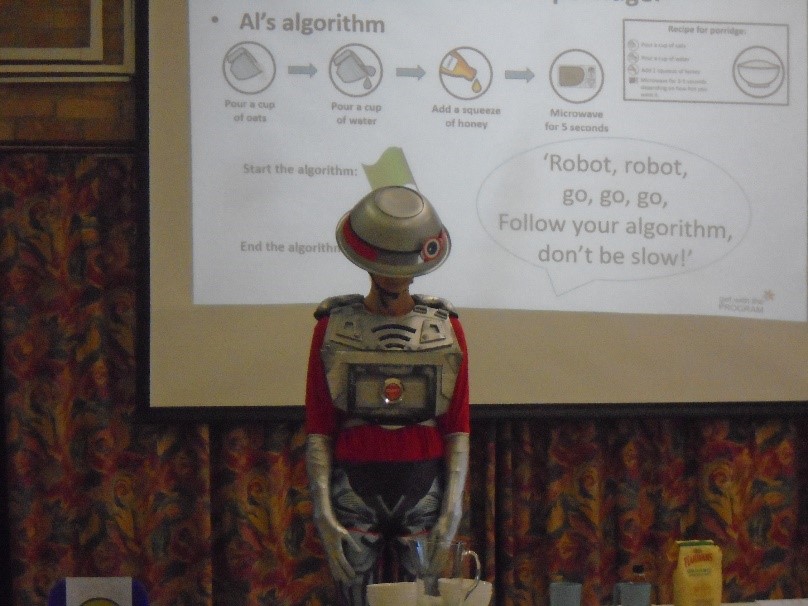 IMPACT
Our children can apply their multimedia skills they have developed when working on a project. Children will be using technology purposefully to manipulate and retrieve digital content.
Our children can understand what algorithms are and that programs execute by following precise and ambiguous instructions. Children will also be able to create and debug simple programs and use logical reasoning to predict the behaviour of simple programs.
Our children can use technology safely and respectfully. They can also recognise common uses of information technology beyond school, such as, in the context of sending an email.
Our children can keep their personal information private; identify where to go for help and support when they have concerns about content or contact on the internet or other online technologies.
Engage, Enthuse, Enjoy, Excel - Where happy confident children have a passion for learning