Library
Our children are all members of the school Library and each child has a membership number so that they may borrow books on a daily basis. The School Library has a wide selection of non fiction books with a small section dedicated to fiction. Each classroom has wider selection of fiction books in the reading corner.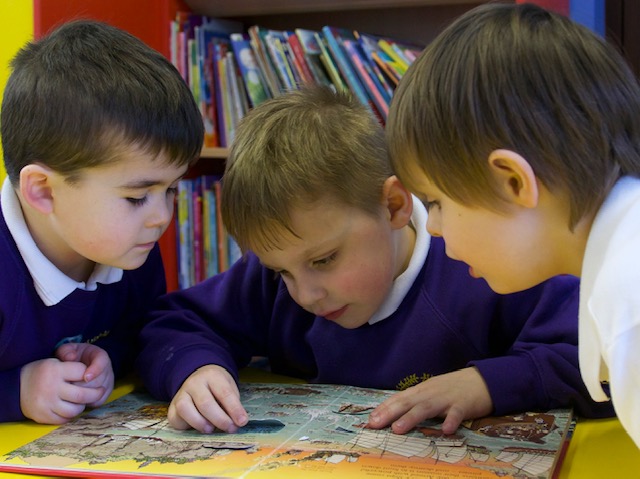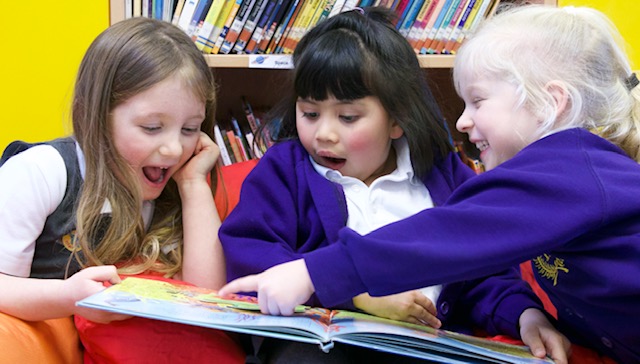 From the start of Year R all children may borrow one fiction book by putting their name tag inside their chosen title and placing it in the classroom's green library box as they arrive in the morning. Returned books should be placed in the red box in the classroom. These boxes are taken to the Library daily, where a wonderful set of volunteers use the computer to issue/return books ready for the children to take home at the end of the day. The children may also have the opportunity to borrow a non-fiction book from the Library in addition to their fiction book.
All children spend time in the Library to learn about how libraries are arranged, how to find books using the Dewey numbering system and how to use information books for research. This helps the children in all areas of the curriculum, whilst also encouraging them to read non-fiction for pleasure.
Every week the class teachers receive reminders for all those children who have had a book on loan for more than 14 days. Whilst our primary aim is to encourage every child to borrow on a regular basis and enjoy a range of texts, we would very much appreciate your support to reinforce the need to be sensible, take care of our books and return them quickly and correctly. Occasionally letters may be sent out to children who have not returned their book to the appropriate place and it is their responsibility to find the book and put it in the red box, so that it can be scanned and returned properly. Unfortunately, you will be asked to pay a fine or provide an equivalent replacement for books that are lost/missing/damaged.
If you have any questions please ask your child's Class Teacher. If you would like to help scan books in the Library (usually one morning every fortnight) or have time to cover books at home please contact the School Office.
Please click here for more information regarding promoting reading before starting school and when moving on from Infants to Juniors.
Please click here for more information about our local libraries.