Lunch and Milk
School Lunch
The midday break is 12.00 pm - 1.05 pm. Children may choose on a daily basis whether they have a hot school lunch or bring a packed lunch provided by you.
All Infant School children are eligible for Universal Free School Meals. This means that you do not have to pay for a hot lunch at School. HC3S the County Council's Catering Service provides the meals.
There is a daily menu for our school with two meal choices and each choice is colour coded RED or GREEN (meat free option). Once your child has made their selection, they must inform their Class Teacher at morning registration. This means that the kitchen can cook to order and each child should get the meal they have selected.
The HC3S menu is published on their website and is also available to download in a number of languages translated for parents.
There is also lots of information for our new Year R families ahead of their child starting school this year.
Please note that we are a NUT-FREE school!
We are able to cater for children who for various reasons may need to follow a special diet - HC3S our catering contractor are able to produce a nutritionally balanced diet based upon your child's specific needs.
During the lunchtime period, the children are cared for by Lunchtime Supervisory Assistants. They will monitor what the children eat and assist in any way to ensure the children are happy during their mealtimes.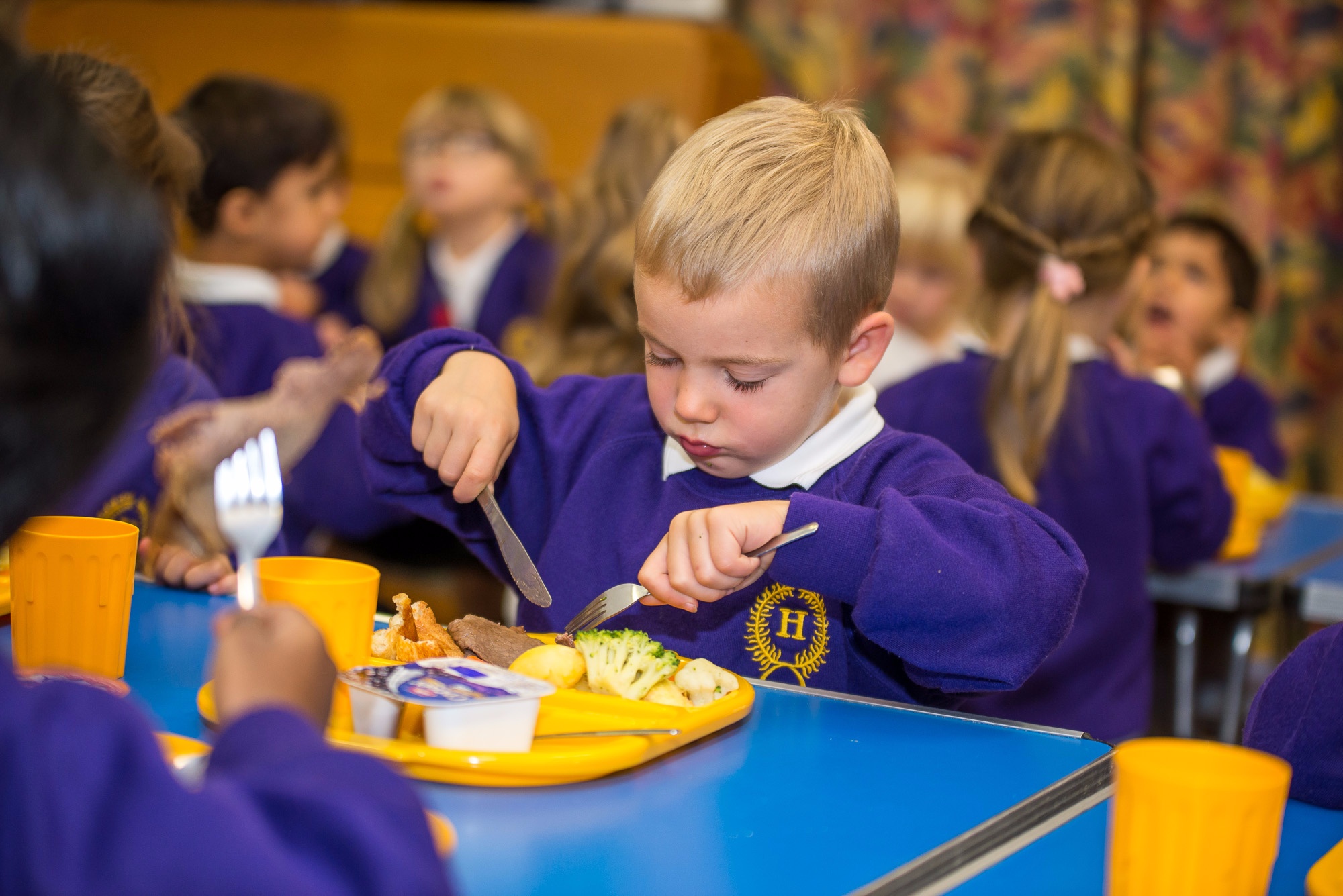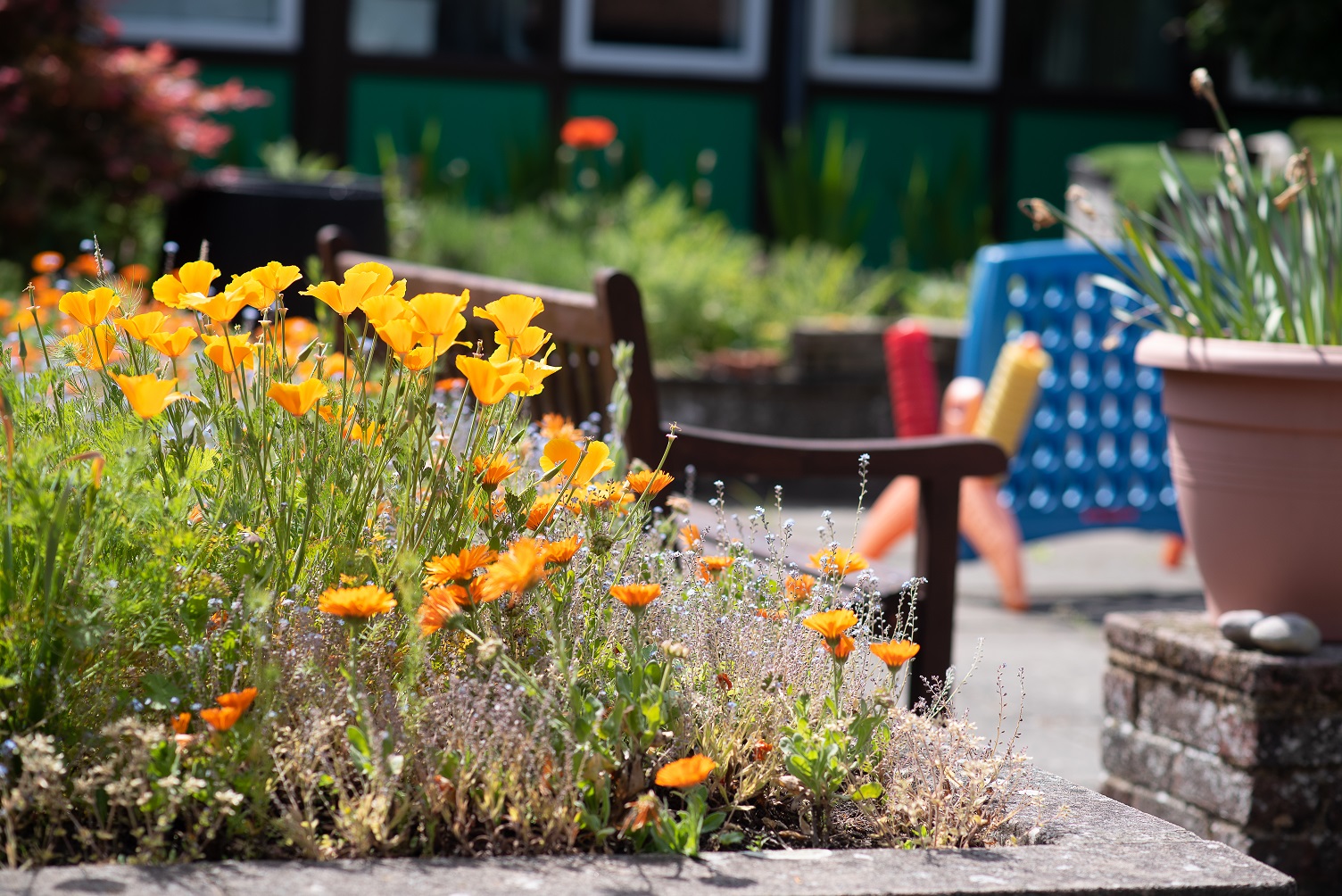 Eligibility for Free School Meals (Pupil Premium)
For some children, eligibility to the Pupil Premium will apply. To establish if you qualify for the Pupil Premium please click here for further information from Hampshire County Council and follow the online checking process. Pupil Premium provides additional funding for your school so please check your eligibility. If you have any questions, please ask at the School Office.
Cool Milk Scheme
In line with the Government School Food Plan our school provides a milk scheme, administered by Cool Milk, that is available to all of our pupils and we would like to invite you to register your child. School milk is free for all under-fives and is subsidised for pupils aged five or older at around £15.00 per term. Milk is also free for all children entitled to Pupil Premium Free School Meals.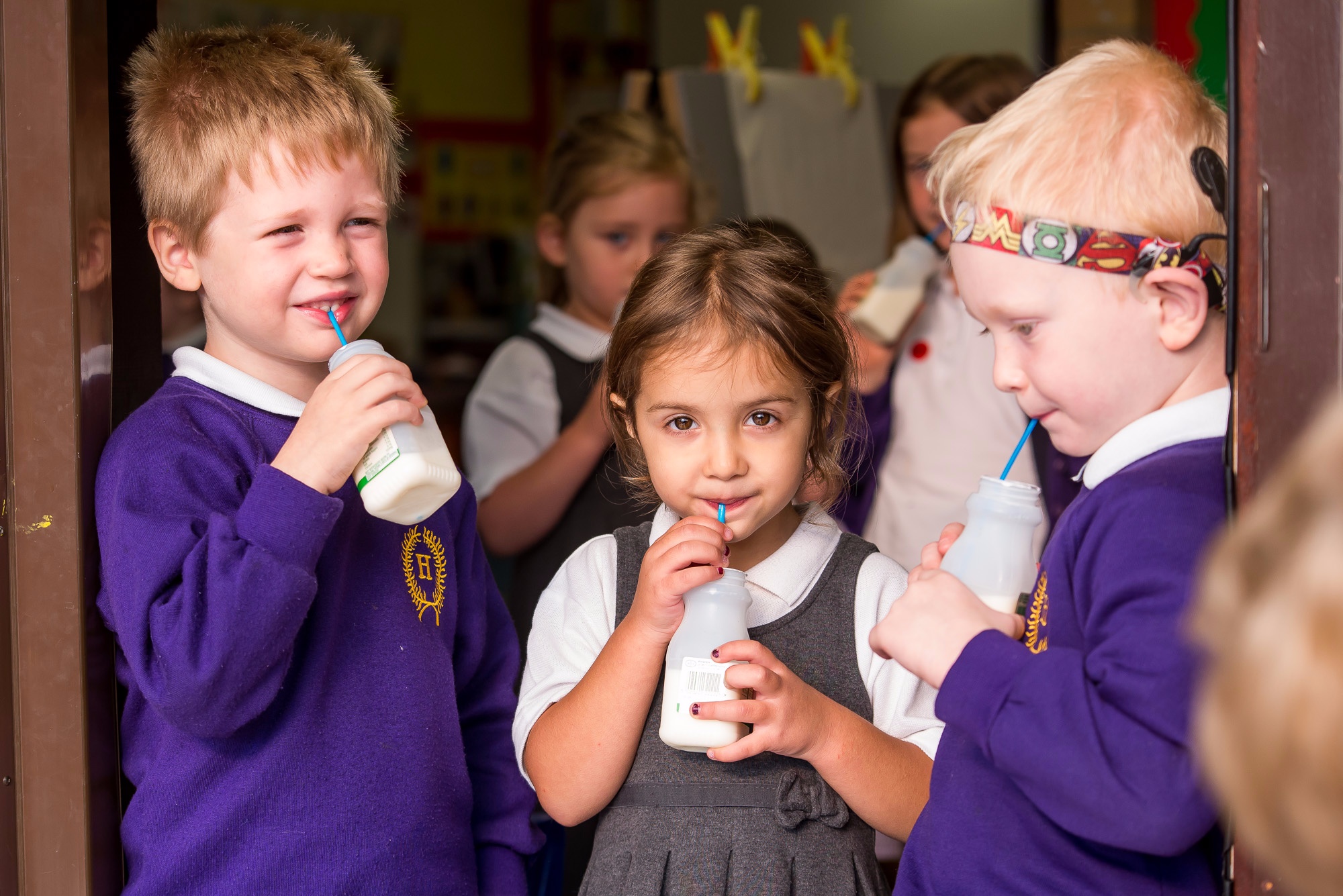 Each pupil that registers with Cool Milk will receive a carton of fresh semi-skimmed milk every day. This will be given at morning break.
In order to register online please visit www.coolmilk.com by a Tuesday 5pm for your child's milk to start the following week. If you have any queries please contact the School Office.
Snacks and Drinks
The school participates in the Government Fruit and Vegetable Scheme enabling children to have a piece of fruit or vegetable each day for their snack, free of charge.
Our children are encourage to drink water during the school day, DRINK TO THINK. Please provide your child with a bottle of water for drinking throughout the day (sports top bottle, clearly labelled with your child's name).