Maths Curriculum
INTENT
At Heatherside Infants School we strive to develop logical thinkers through our mathematics curriculum.
Mathematics contributes significantly to the development of communicating, reasoning and problem solving skills. We believe that pupils should have experience of using mathematics in a wide range of contexts throughout the whole curriculum, to enable them to realise the importance of mathematics in everyday life and its relevance to the real world.
The children are taught a progressive range of skills, building on prior knowledge and making connections between different mathematical concepts or domains. They are encouraged to search for patterns and to make estimations, thinking logically about their solutions.
Through the teaching and practice of mental strategies we aim to increase fluency with problem solving tasks. We encourage the children to value each other's ideas and strategies, making use of a wide range of resources, images and practical experiences, including use of the outdoor spaces. Ongoing assessments ensure that tasks are planned to meet the needs of individuals and to offer opportunities to deepen learning.
IMPLEMENTATION
We implement our approach through high quality teaching delivering appropriately challenging work for all individuals. Children are taught through clear modelling, alongside experimenting and experience.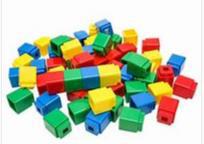 We use a wide range of visual aids and mathematical resources to support all learners with their understanding and application of skills.
Children work in pairs, small groups and individually. We encourage children to talk and reason about their maths to embed ideas and understanding.

Correct use of mathematical vocabulary is encouraged throughout and explained, particularly where misconceptions can arise.
Each term we revisit mathematical domains building on prior learning, as well as making connections between other areas of maths. In school, we follow the national curriculum and Hampshire maths guidance to plan and assess. Using a vast array of schemes including NCETM mastery plans and NRich we provide opportunities for investigations, logical thinking, problem solving and greater depth challenges within lessons.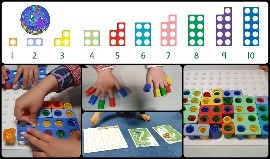 Children are given extra support when required through the use of intervention planning or differentiated work to match their level of need.

Through careful questioning, listening to children and analysis of work, formative assessments allow teachers to identify particular needs and to support the child, creating firm foundations to their mathematics.
IMPACT
Children show an understanding of concepts and a range of skills during problem solving tasks.
They are able to explain the methods they are using and have the ability to solve a problem in an efficient way.
They are able to recognise when an answer is not right through estimation and approximation skills.
Children show good mental recall of the basic addition and subtraction facts, which they can apply to other calculations.
They can recall the KS1 multiplication and division facts and recognise which operation is needed to solve a calculation problem, sometimes requiring two steps.
They make connections between other domains and are able to recall and apply known facts and skills appropriately.
Children take pride in achieving an accurate result in maths, but also show resilience when tackling something tricky.
They know that mistakes can happen and we can learn from them.
Children participate fully in maths lessons, talk enthusiastically about their ideas and respect the views of others.
They understand that what they have learnt has relevance to real life.

Engage, Enthuse, Enjoy, Excel - Where happy confident children have a passion for learning