Overview of the Day
Our children all like to know the order of their day and once in school the staff all use a visual timetable which provides a super reference point for everyone.
Please note that we are currently following a revised timetable for starting and finishing school as we observe social distancing guidelines on our school site. Each class has been notified of the exact timings for arrival and collection for their child this term.
Our usual timings are as follows: the school day starts with the staff welcoming the children and their parents at the classroom door from 8.45 am until 8.55 am when school starts.
Children should not be left before 8.45 am as no supervision is provided in the playground.
If you arrive after 8.55 am, please bring your child to the School Office front gate (instead of their classroom) to complete their registration with our Admin Staff.
The school day finishes at 3.10 pm for Year R and 3.15 pm for Year 1 and Year 2.
Children will not be allowed to leave school unless the appropriate adult is there to collect them. It is imperative you phone our Admin Team if you are delayed and cannot meet your child. We will always take care of the children until you arrive - that phone call can save a lot of heartache and distress. If a child is going home with a different adult please ensure that the class is aware by recording this in the class diary.
The Office
Our School Office is currently closed to visitors and parents. Please report to the front gate and the Admin staff will assist you. Our usual procedures are detailed below.
The School Office is usually open between 8.30 am and 4.00 pm each school day. If you are visiting the school/classrooms for any reason, PLEASE ensure that you have signed in at the School Office and been issued with the appropriate lanyard. For security reasons and for the safeguarding of the children this is essential and you will be challenged if you do not have the correct authorisation.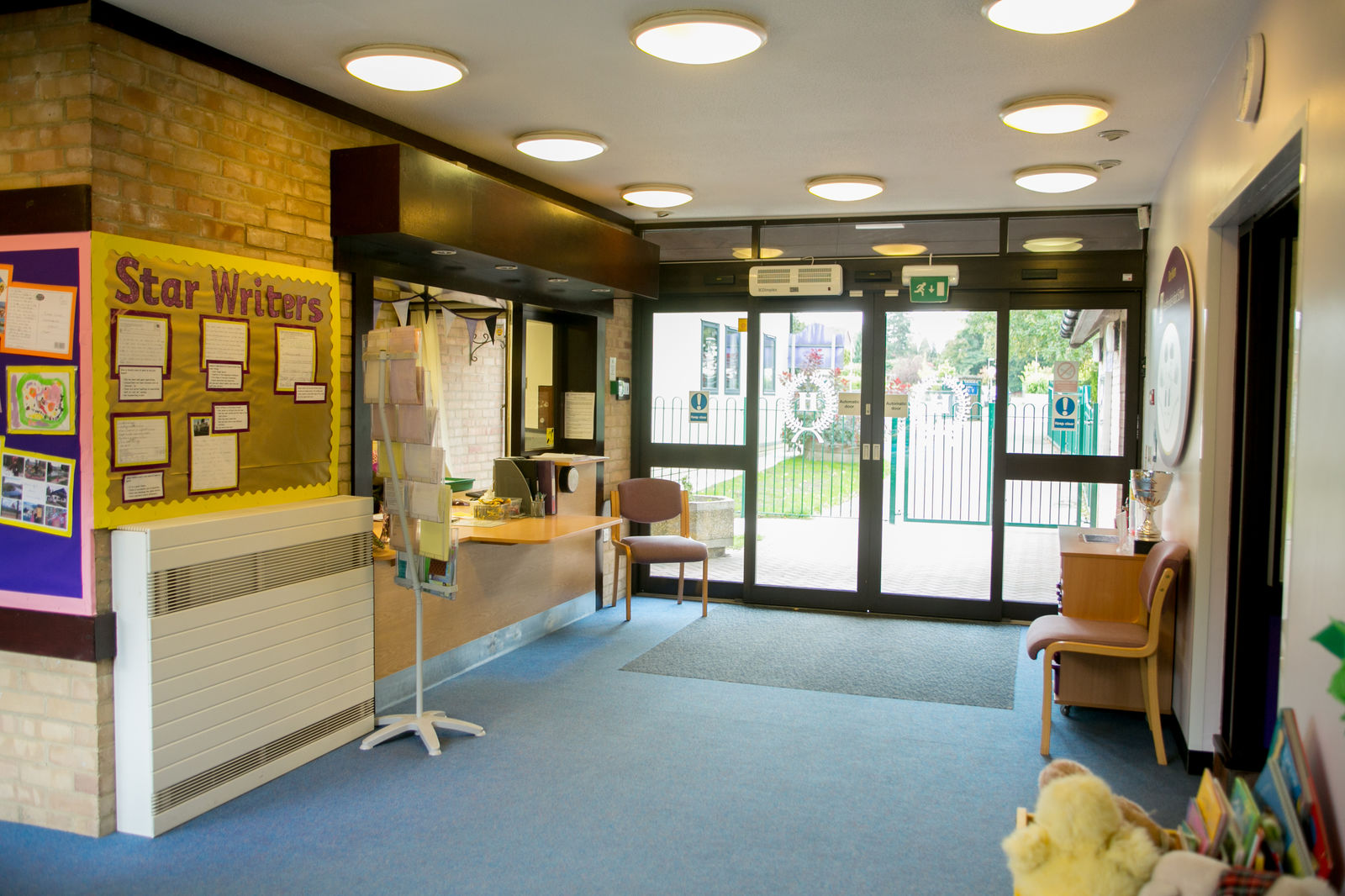 Play Times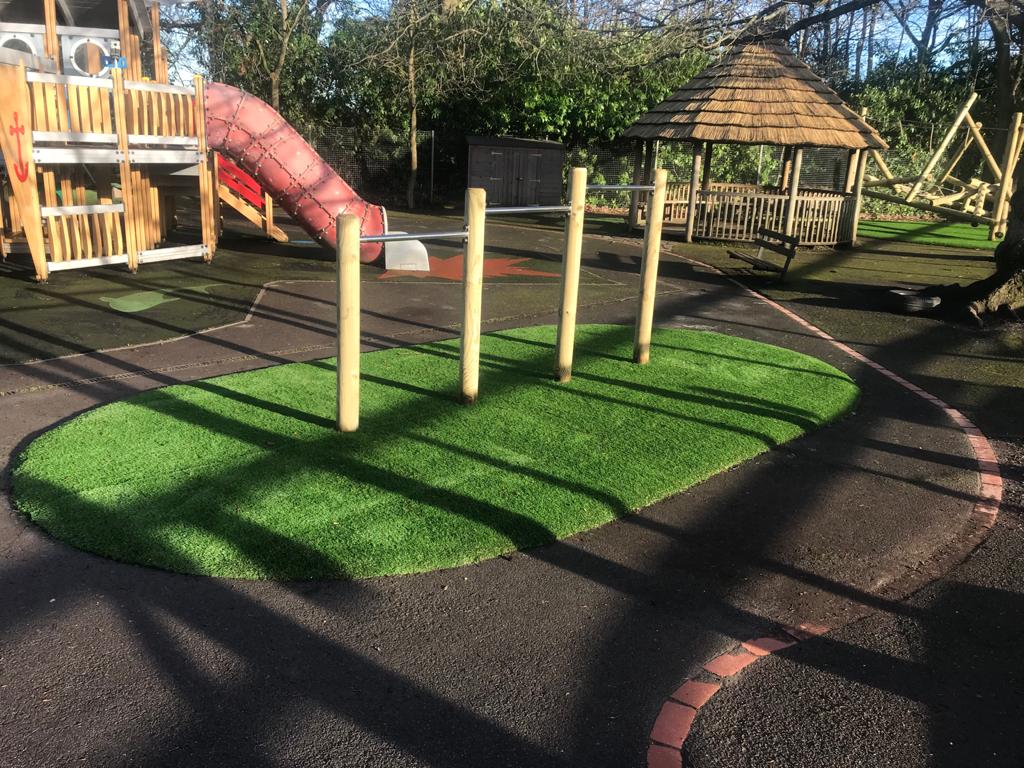 All the children have a playtime mid-morning and mid-afternoon. This outdoor session is supervised by members of staff.
We have two playgrounds, one on the side of our school and another at the back of the school. Year 1 and Year 2 children take turns using both playgrounds
The Year R children use the smaller back playground for each playtime during their first school year. They love taking turns to use the pirate ship!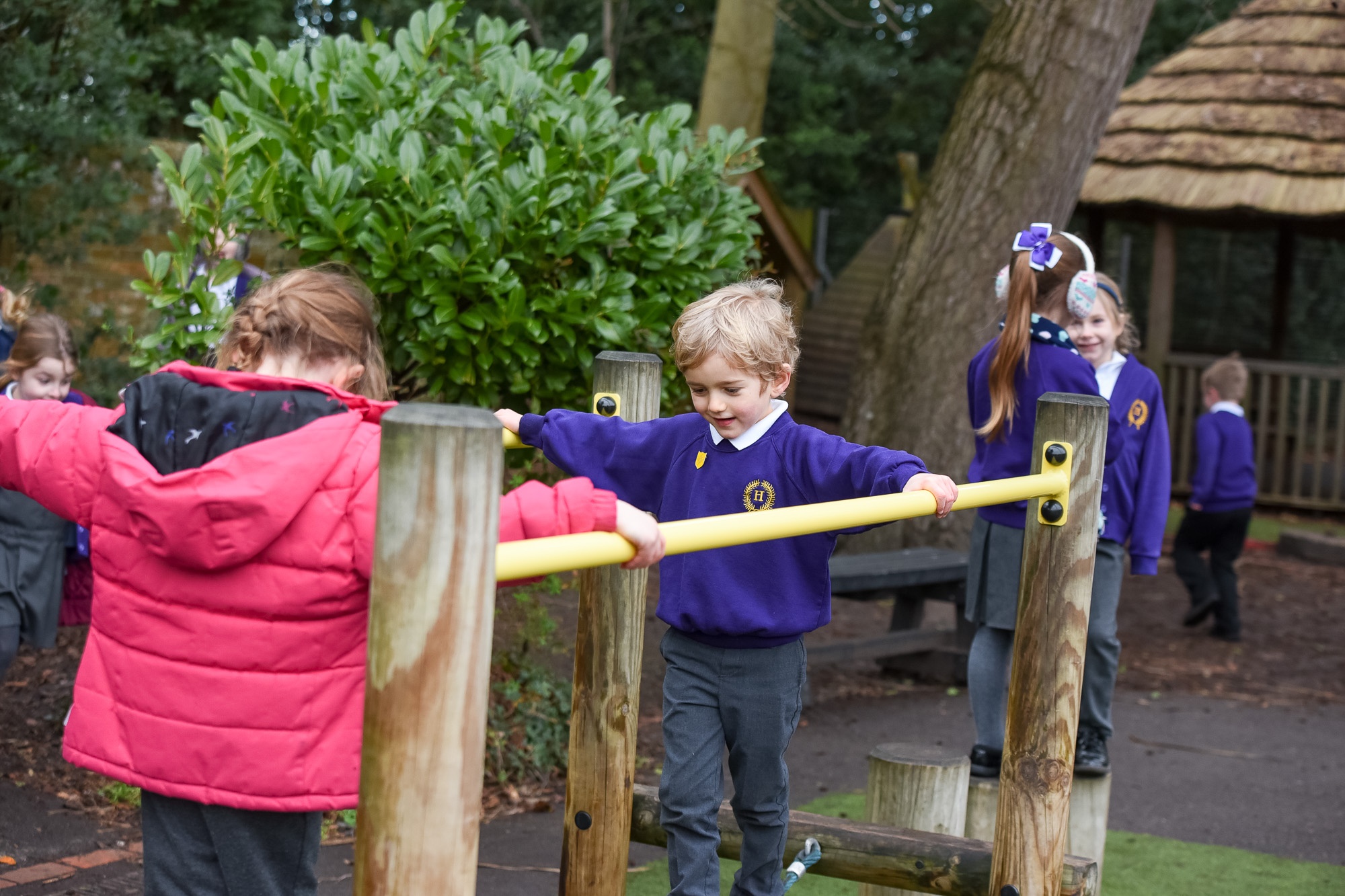 Lunch Times
School lunches are cooked on site in our kitchens and all children of infant school age are entitled to a school meal free of charge - this is known as a Universal Free School Meal.
Year R children go to lunch first at 11.50 am and can choose on a day to day basis whether to have a packed lunch or school lunch. Year 1 and 2 start their lunch break at 12.00 pm and go into eat lunch between 12.00 pm and 12.30 pm. When the children have finished eating they can go and play. Year R use the back playground and Year 1 and 2 use the side playground where they are all supervised and supported in their play by our team of lunchtime assistants. Click here for more details of our lunch routine.