PE
INTENT
It is our vision at Heatherside Infant School that every child in Early Years Foundation and Key Stage 1 is able to follow a physically active and healthy lifestyle where they can succeed and achieve to their full potential. We aim to give them the building blocks to build on throughout their life. We fully adhere to the aims of the National Curriculum for PE and are able to use the Government's Sports Premium grant to add to the children's experiences in PE. It is our intent:
To encourage children to work and play with others in a range of physical activities for a sustained period of time
To develop competence and build on the taught skills with increasing control and co-ordination
To encourage a love of healthy and active lives both physically and mentally
To teach the children to recognise and describe how their bodies feel during exercise
To develop an enjoyment of physical activity and celebrate individual achievement and creativity
To instil a resilience in life supported by sport
To assess pupils learning, analyse and interpret the results to inform future planning and lessons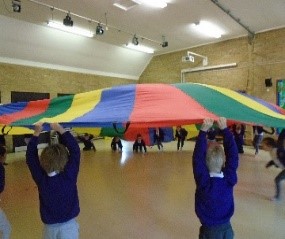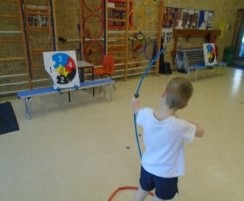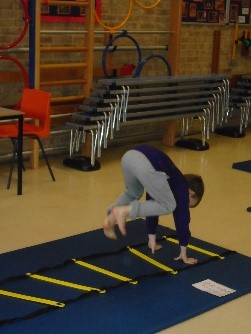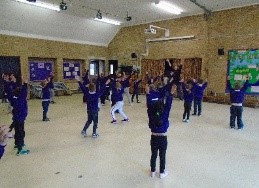 IMPLEMENTATION
PE is taught as an area of learning in its own right as well as being integrated where possible with other curriculum areas. Each class follows a short physical activity at various times during the day which helps get them ready to learn. For example Supermovers, Cosmic Yoga and other short physical activities.
Year R and Year 1 have access to canopy sessions which include physical activities. We have added to our outdoor areas with climbing equipment, bikes, scooters and PE equipment, as well as new playground markings. All staff encourage physical activities during playtimes and lunch breaks and co-ordinate a range of playground games.
Year R have regular small group physical sessions in the Autumn Term alongside their canopy provision, and whole class PE sessions from their first Spring term.
Each Key Stage 1 class has at least 2 sessions of PE a week, which include dance, gymnastics and games. We use outside agencies to provide extra sports including judo, hockey and gymnastics. We offer a range of After School Clubs and run extra physical Occupational Therapy sessions for those children that we feel need it, including following the Clever Bodies programme and concentrating on students Agility, Balance and Co-ordination.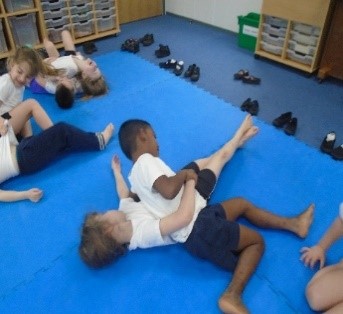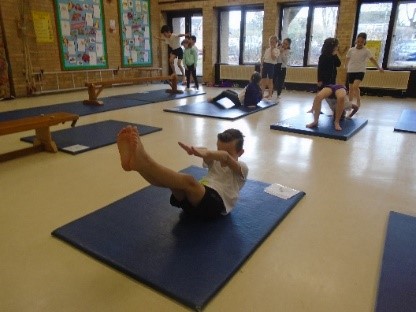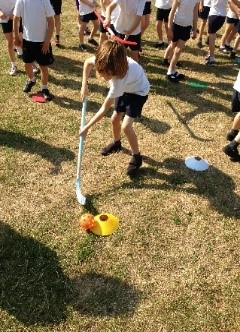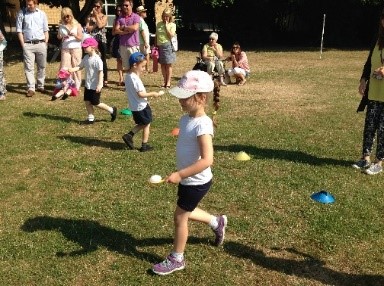 COMPETITION
During the Summer term all our children partake in our Sports Morning.
Children earn points for their House Team and the winners are presented with a cup.
Our Year 1 children join the Year 1 children from Fleet Infants School to take part in our World Sports Morning which is based on the ethos of the Olympics. Our children join Year 1 children from the other school to become a small team and they work together to earn points for their Olympic countries.
In the summer, a few children form a team to join other schools from the Hart area to take part in a selection of physical and competitive activities known as District Sports.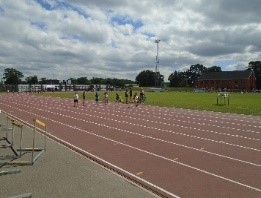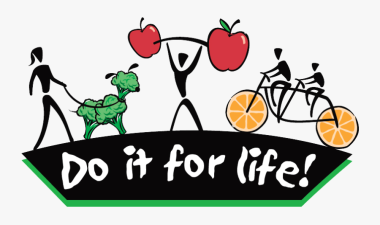 During the Spring Term the school theme, Being Strong, is based on being healthy.
Each year group follows a range of activities which encourage them to keep healthy through eating well and taking part in regular physical activity.
IMPACT
All classes have children with a wide range of physical abilities. We, therefore, provide flexible and adaptable learning opportunities for all the children and improve individual skills and develop every child's resilience, teamwork and perseverance at their own levels. We use frequent assessments to support our future planning.
We have regular staff training in PE to support teachers and increase their knowledge. By using outside resources we can add to our varied PE curriculum and staff training.
We aim to equip every child with the necessary skills and love for an active life.
A strong emphasis is placed on our school values:
Engage, Enthuse, Enjoy, Excel - Where happy confident children have a passion for learning